The Mania for Kinas
January 23 2019 – Kristina ZOUEIN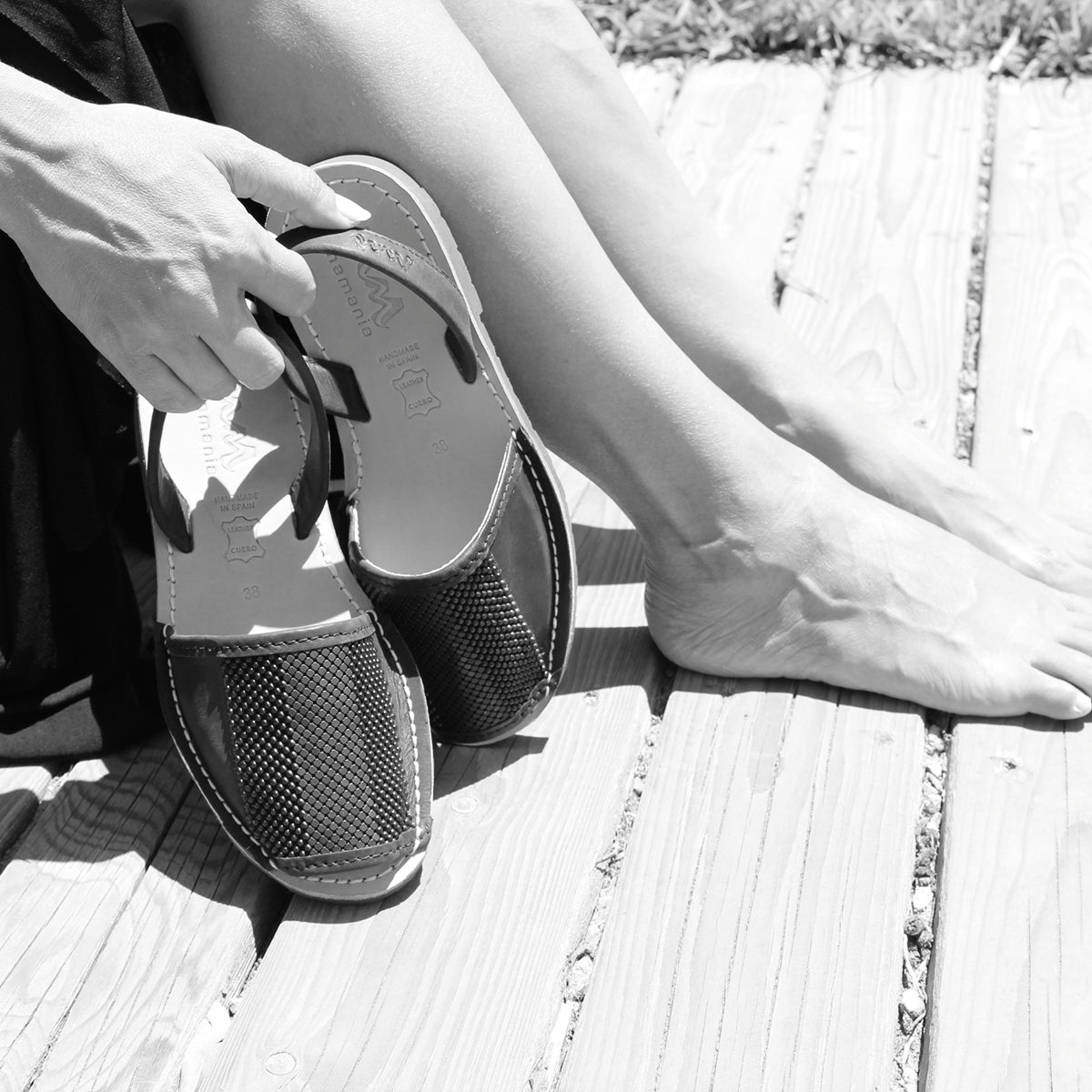 THE MANIA FOR KINAS
The mania for kinas – in other words the kinamania – began with a line of abarca-inspired flats. The popular Spanish sandal, is where it all started : it sparked KinaMania's adventure! KinaMania is a brand name with roots in menorquina and mallorquina, the alternative names for the Balearic slip-on which was originally handmade on the islands of Menorca and Mallorca.
ABOUT THE SPANISH ABARCA
Abarcas are traditional Spanish sandals made from leather with rubber soles. They were originally worn by farmers back in the 1920s and were handmade by artisans in the Baleares. Today they are deeply rooted in Spanish culture and worn by the Spanish royal family.
Needless to explain that the mania for Kinas is born from menor/mallorQuina mania!
BRAND DEBUTES
The brand launched in 2014 with 6 sandal styles, UNO, DOS, TRES, CUATRO, CINCO and SPAIN, in collaboration with a tailor of bullfighter suits. Each is true to the essence and practical comfort of the abarca and yet each is a redesign that makes a fresh statement. The DOS is the traditional style, only sleeker while the others rethink the abarca, exploring its stylish potential.
Today, the brand is evolving into lines of traditional footwear revisited with a modern twist.