Relocation Announcement : Kinamania's next chapter unfolds!
July 29 2023 – Kristina ZOUEIN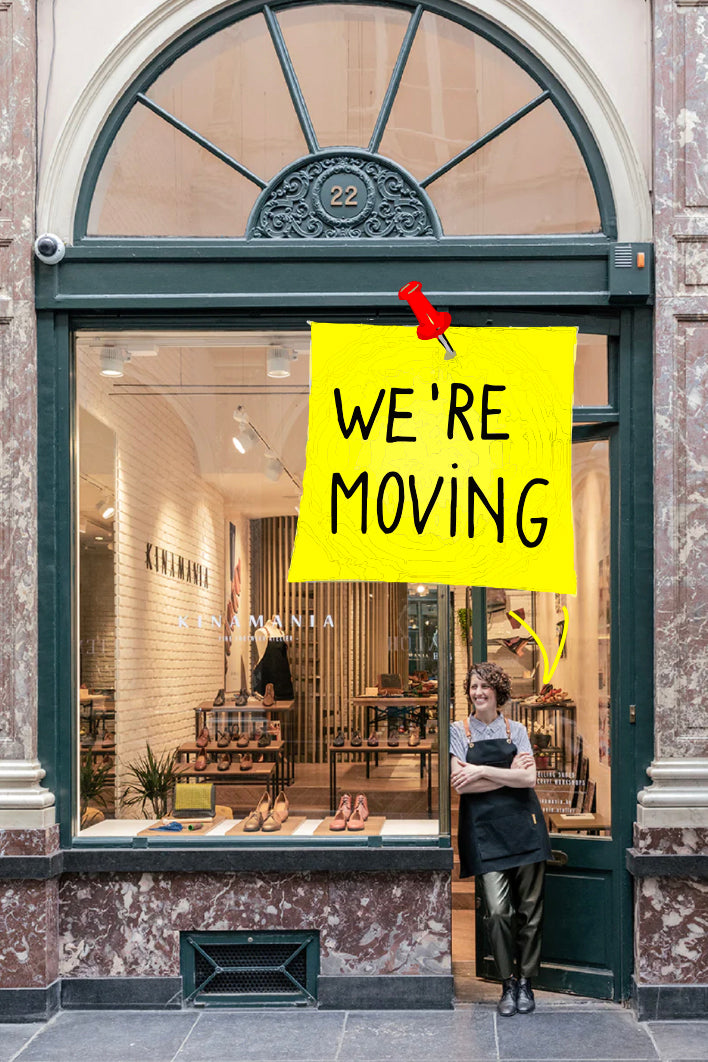 Exciting News : KINAMANIA's Next Chapter Unfolds ! The KINAMANIA boutique is relocating to a permanent location for the opening of its official

 

flagship

 

boutique! Precise location to be announced in a couple of months :)
_____ 
Two years ago, I set out on an adventurous path, establishing a series of three pop-up boutiques around Brussels with a crystal clear mission : to explore and understand the dynamics of different neighbourhoods to discover THE perfect district for the KINAMANIA flagship boutique. 
Through these temporary stores, I've had the pleasure of meeting wonderful customers, hearing their stories, and experiencing the unique energy of each area. And, with the insights gained from this incredible journey I chose to leave the prestigious and touristy district of the Royal Galleries of Saint Hubert (that was a difficult decision I have to admit!) to integrate into a more local Brussels neighbourhood, connecting with and being a part of the daily lives of Brussels residents. 

The boutique Galerie du Roi 22, is closing July 31st (my apologies for the late notice, I had so much on my plate these past few days juggling between work, family, kids and summer vacation :)). In the meantime the KINAMANIA eshop is there and I will be partnering with a couple of multibrand #jachetebelge boutiques for the ones who'd rather shop in a physical space. All the info will be shared by mid September at the most! 

Happy summer to you and a warm THANK YOU for being part of the KINAMANIA journey and stay tuned for updates!

* Don't hesitate to reach out by email or WhatsApp +32 471 96 16 89 if there's anything you need.