Meeting with the Shoe Maker
August 04 2019 – Kristina ZOUEIN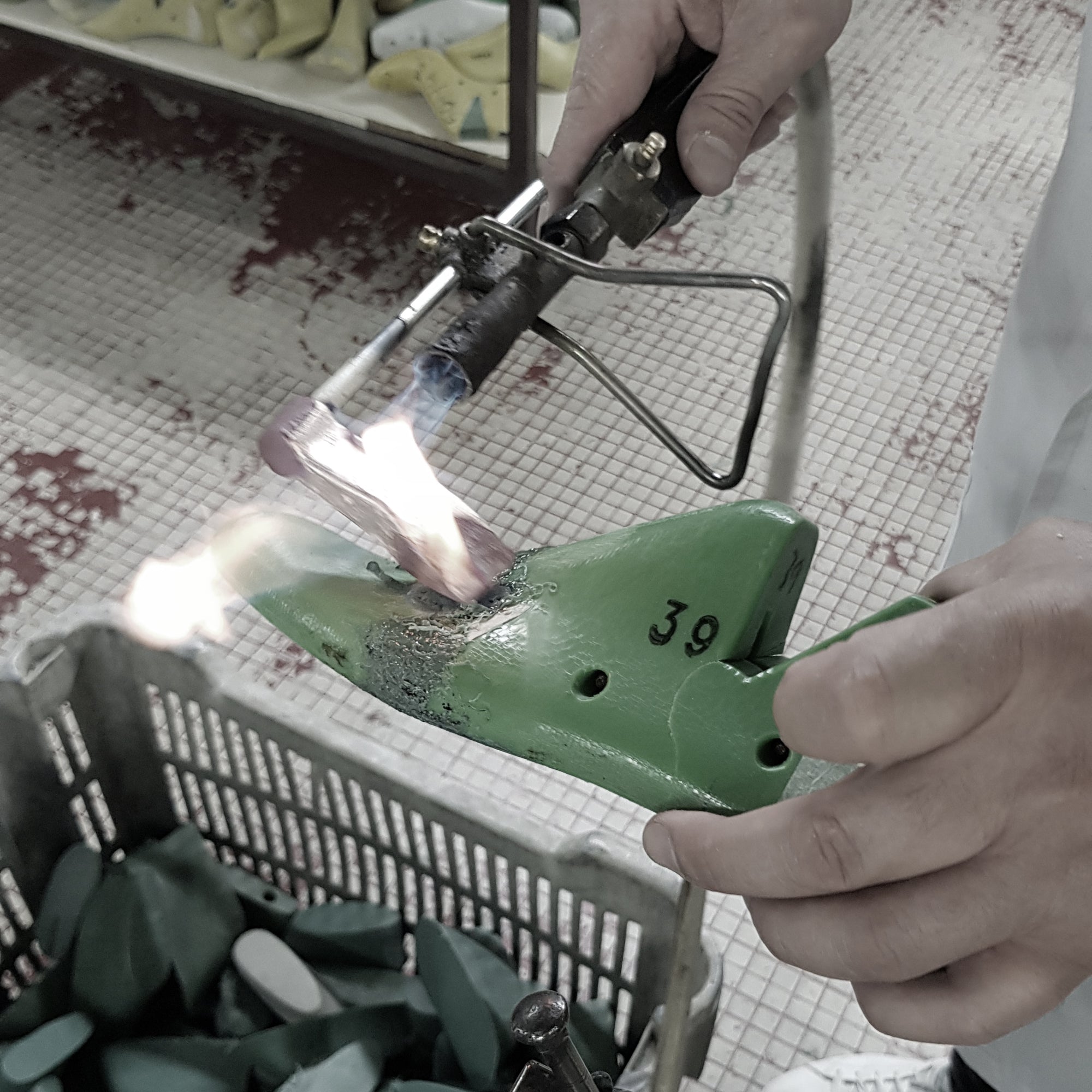 Meeting with the shoe maker.
I just got back from a two-day trip to Portugal to meet with the shoe maker and take decisions for the upcoming KinaMania derbies collection that will launch early November.
Decisions about the shoe last, leather character and colors, sole, heel, laces, stitching. So many details in a shoe, and it is this close attention to detail that defines the kina signature style. 
The process of shoe making
I have been in the business of shoes for almost 5 years now, yet I am still amazed to this day by how intricate it is to make a pair. A new development sample for pre-production approval that requires a new shoe pattern can take 4-6 weeks to process given the large number of manufacturing steps and different makers until the prototype is created.
Every shoe is made of two main components, the upper (the shaft) and the base (the sole). KinaMania works with a small size company owned by two friends, and like most small shoe factories it does not have the capacity to produce both parts in-house; which is why each is made in a separate plant before being assembled. So basically on my trip to Portugal I had to visit 4 factories - the last maker, the sole maker, the heel maker, and the shoe maker that assembles it all together -, a leather warehouse and a tannery, in addition to having an overview of the catalogs of laces and welts. 
Bio leather, natural lining, and vegetable tanned leathers
Because I am continuously looking to improve KinaMania's environmental goals; the tannery I visited specializes in the making of bio leather (which will be the topic of one of my next blog posts) which I am considering for the spring-summer collection of ballerinas. 
And in the meantime, since progress is about taking small steps in the right direction, I chose to work with a semi-vegetable tanned leather for the upper and selected a natural lining to regulate the moisture balance inside the shoe. The shoe lining is in direct contact with the foot from all sides which is why the quality of the lining and its properties are very important to avoid increased sweating and unpleasant odors. 
A new Voyage line with an oriental vibe
A new Voyage collaboration is also in-the-making! After successfully collaborating with artisans and craft-based NGOs on
the abarca Voyage lines
, we will be introducing a new Voyage capsule with a modern interpretation of a story that is deep-rooted in the history of the Orient. Stay tuned. More to be revealed soon!