The sneaker sandal
September 18 2018 – Kristina ZOUEIN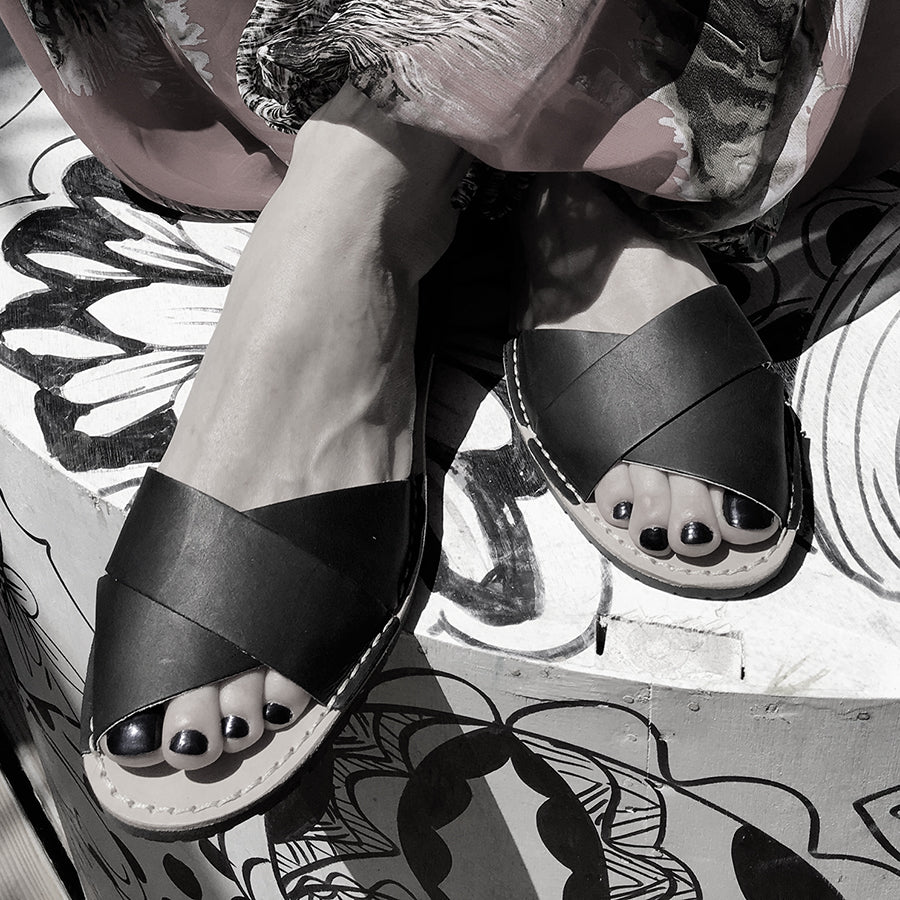 THE 'SNEADAL' 
A kinamaniac calls them the "sneadals". She bought a kina pair of abarcas and she just can't take them off! Most of us, women especially, have countless pairs of shoes in our closets, yet very few we actually wear. Why is this? Because as awesome as they might look, they are just not comfortable. And a pair of kina abarcas would undoubtedly be the most versatile pair of slip-on flats that you can own.
THE KINA ABARCA : A STYLISH TRAVELLER'S SHOE
They are that go-to pair that you want to wear every night and day: a must-have for warm weather vacation, a day at work and a casual-chic evening out. The Voyage as much as the Essentials make anything you wear feel instantly more chic.
THE ABARCA CONSTRUCTION
You'd be surprised once you have them on: they might give the impression of not holding your feet well but that strap behind the heel gives a lot of stability (that is obviously because they are made from quality raw material). The kina abarcas are also lined with soft goat skin that gives a little once you start wearing them: they become so comfortable they almost feel like slippers.
STYLISH & COMFORTABLE FLATS
Incorporating stylish and comfortable flats into your regular wardrobe has become a necessity and the kina abarcas will become a classic favorite in your closet. You can wear them at work without looking casual, on a date without looking disinterested, at a party without being underdressed or at any other occasion where you would like to feel comfortable in your shoes and confident in your looks.
Once a kinamaniac, always a kinamaniac!