Interview by Delphine Remy
February 05 2022 – Kristina ZOUEIN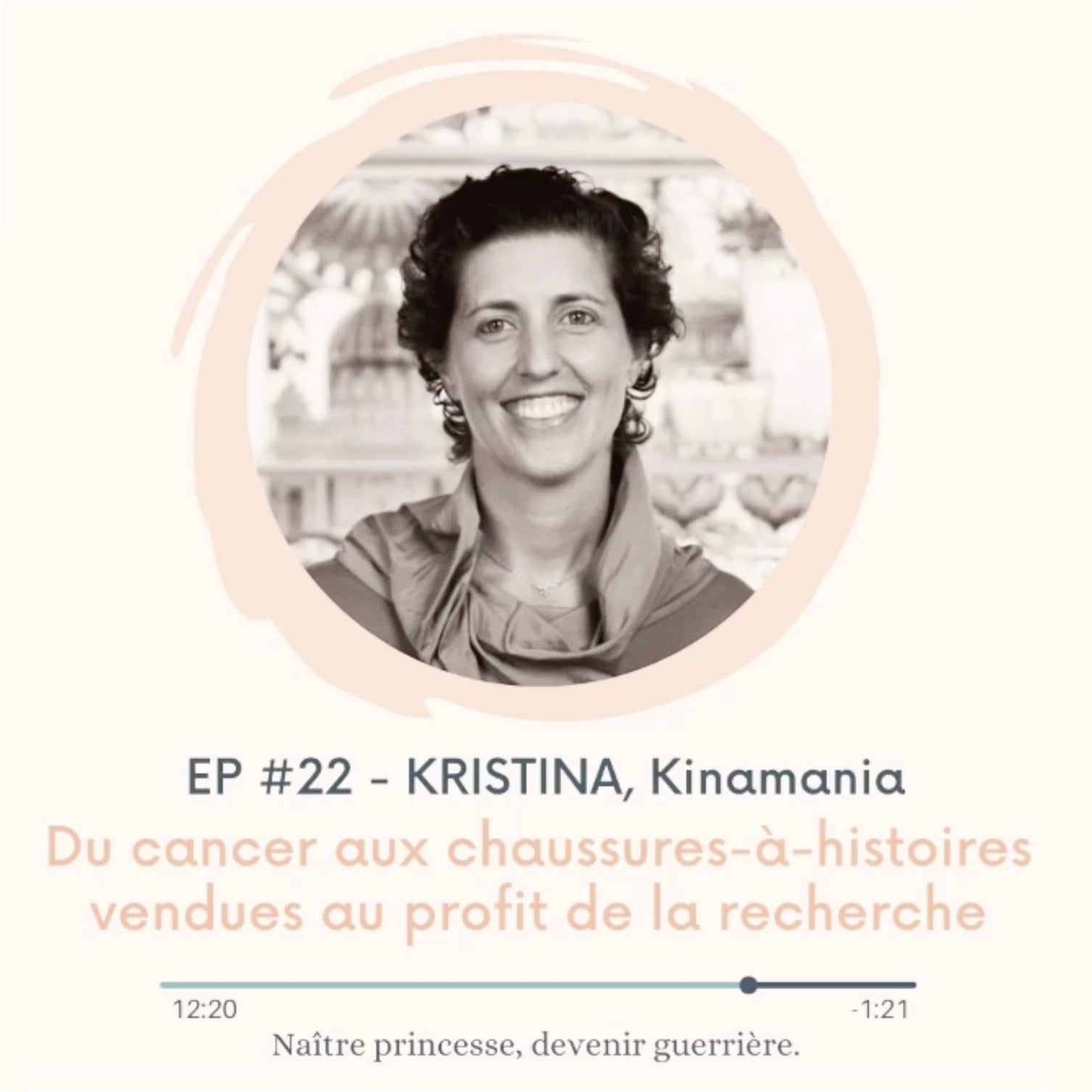 It's been 2 years since I was diagnosed with
#breastcancer
, I went through chimio, surgery, radiotherapy and the biopsy results after this peculiar journey were to my advantage.
I "beat it", à-la Michael Jackson, with my super team of loved ones, and the amazing Belgian medical team of ISALA (CHU St Pierre).
And this is when I met Delphine Remy @delphremy – a sweet, sensitive and exceptionally empathetic woman who went through cancer as well and created this magical podcast - called "Naître princesse, devenir guerrière" - where she gathers stories of women directly or indirectly touched by the sickness. It's an "intense journey between laughter and crying", like she describes it: because yes cancer is sad, but laughter and self-mockery are part of the journey as well. 
Delphine invited me to her house a couple of months ago to interview me for a podcast. Et voilà the recording!
Yes I should have slowed down the pace (I realized I was quite nervous), I should have said this, I should have thanked more of my loved ones … mais bon there's no turning back. And I am forever thankful to Delphine for this recording, because it is a good reminder, when live goes back to its regular speedy pace, of how blissful it is to be in good health.
You can listen to the full podcast on the various links below: 
Spotify
https://open.spotify.com/episode/0sAAx6duCoF4Pr2g6JhwRQ?si=67d63168b5444e1f

Apple Podcast
https://podcasts.apple.com/be/podcast/ep-22-du-cancer-aux-chaussures-%C3%A0-histoire-vendues-au/id1555540097?i=1000538834744

YouTube
https://youtu.be/viJ8kZsmXqs